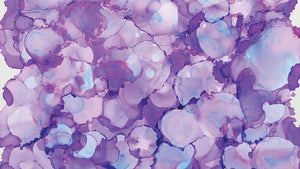 MŌTO Mixed Media Opaque Film
WHAT IS MŌTO™
MŌTO™ is a mixed media, opaque, bright white film. It's made from polypropylene, resulting in a waterproof, smooth surface. This 200GSM media easily resists tearing or buckling. It's exceptional for fluid art techniques, such as watercolor,
ink and marker. Chartpak offers MŌTO™ in clean tearing, tape bound pads in
three sizes: 5"x7", 9"x12" and 11"x14".
TIP & TRICKS
USING MŌTO ™
Keep it loose.
Pigments and dyes will be fluid until evaporated. MOTO™ lends itself better to less detailed, free flowing work.

Allow extra time for drying.
Remember, water will sit on top of the non-porous sheet. Use a hair dryer to speed up dry time if desired.

Avoid touching the sheet.
Oils on your skin can repeal media.

Experiment!
If you're working with watercolor and make a mistake, wipe paint away with a paper towel. The surface is stain resistant and the majority of pigments will wipe clean while wet.