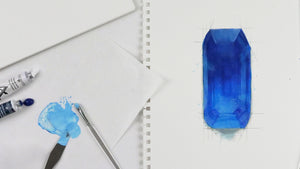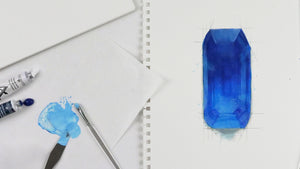 HIGHLY PIGMENTED. SUPERIOR TINTING STRENGTH. FROM $7.50
Academy Acrylic
A line of 48 brilliant process colors, metallic and iridescent colors, as well as the most sought after traditional colors comprise the improved line of Grumbacher Academy® Acrylics.
Shop Acrylic Paints
Academy Acrylic Paint Sets
Our sets are ideal for artists who've just begun exploring acrylic painting, or those seasoned artists looking for the essential colors. From 7 to 10 piece acrylic paint sets.
Shop Acrylic Paint Sets
Acrylic Mediums
Slow drying time, add effects, and more with Grumbacher mediums. Explore Pour44, gloss and matte mediums and varnishes, acrylic grounds and the rest of our range today.
Shop Now
Acrylic Paper
Grumbacher Acrylic paper was designed specifically with Academy Acrylics in mind. Check out the In & Out Feature to remove your paper and insert it back into your pad.
Shop Now
Brushes
Working with acrylics on an easel? We've got long handle brushes for that! Working close up on a table top? We've got short handle brushes for that! Explore our selection.
Shop Now
PRO TIP
Sheet Dip Pour
Create complex designs in your acrylic pours using the sheet dip pouring method. Mesmerizing swirls and cells can be made with simple household items. This is the 4th episode in the Grumbahcer Pour44 and Academy Acrylic series. Check out our YouTube channel for more pouring videos using Pour44.